Hello, I'm Hats aka Mimi, Stiletto Heels' Admin slash Head Translator. In reality, I'm just an oddball who went to sleep with headphones and a pair of dusty New Balance sneakers on. If it wasn't for that darn water bug that went stealth ninja mode in my bedroom!
Water bugs occasionally sneak into our house during the summer. One was crawling its way toward my bed. My ears still twitch from remembering the sound of it rustling over the loose mail that was scattered on the carpet. *rubs ears* When I turned on the lamp, it disappeared. When I turned it off, it creeped back. By the fourth time, to my horror, it was gone without a trace. I glanced at my alarm clock – 4 AM! My eyes were like washed up sandbags. I was drooping over the side of the bed from exhaustion. So as a precaution I shimmied my feet into my sneakers and put my headphones on to cover my ears and went to sleep. I figured it couldn't burrow its way into my ears if I didn't wake up, but if I did, I'd at least have my shoes on to stomp the hell out of it.
Yep, that's me. And I'm supposed to be in charge of this team? Hah. More like everyone ELSE here is helping making me look like I'm doing a decent job. Thanks, Team.
We began with very humble origins – A whimsy, a fancy. There were already plenty of bigger and badder Shoujo and Josei groups around, and the uprising of manga aggregator leech- err, I mean, sites – didn't make things easier. In terms of popularity, the Bigger Players were comparable to SBS's 2015 star-studded Producers, while we would be TvN's Ex-Girlfriend Club. And if we were to compare ourselves to characters in the drama, the Bigger Players would be the sexy, glamorous Exes, and we would be the plain and naive Kim Soo-Jin.
Ironically, that would suggest that we were the ones donning those metaphorical "sneakers".

But we were happy in our own humble way. We really were.

Sure, we went through some rough patches. When my pillars of support, Mizi and iamdea retired, staff disappeared, and RL problems reared its ugly head, I threw in the towel. I was only a translator, I thought. I had no clue how to run a scanlation team! When I should have raised my head defiantly or held on while being dragged, kicking and screaming, how could I have let go of Bitou Lollipop or Heart o Uchinomese! – How?

But after the dust settled, I crawled out, and who did I glimpse standing atop the rubble like Amazonian warriors? None other than Minelauva, SwirlyOwl, Megan, octopush, Badz and that mysterious ninja woman Lilanar. We knew then that it was time to wave goodbye to the old Heels and usher in the new.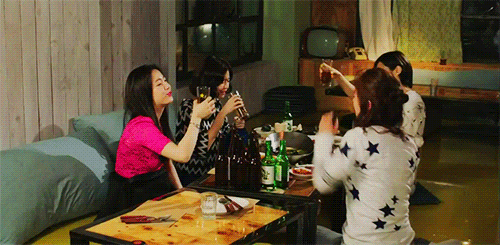 We still cared just as much about what we were doing – Yep, even Tokyo Alice – but we got our priorities straight this time. Our goal wasn't to compete but to share manga we loved. And once we stopped comparing ourselves to those Bigger Players, it gave us relief. We were happy, and it showed.


Our labor of love finally paid off. Look at all the new staff and all these great releases! When Aerial, Avelys, jyuu viole grace, skippyskippy, and Zakkyliar burst onto the scene like the keyboard-swinging superheroes they are – "Never fear, Kickass Typesetters are here!" – that's when it all just clicked into place. The sound of a key opening the lock. I knew it felt right because even though a lot of sucky stuff happened in-between, we still have some good times together.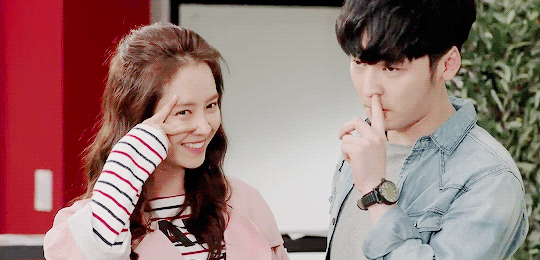 So Heels Team, here's 7 years to you! *raises glass* All of you! Whether retired staff or current staff or just passing by freelancer staff. We came this far because of all your help, and we'll continue on because of you. So maybe we're not as big as we had once hoped to be, but that's OK. 7 years is one hell of a long and winding road, but we've already come this far together, haven't we? And hey, guess what? I think I can aaaaalmost spot that "decade" mark just around the corner…

There's not enough space to mention everyone here, and I'm sorry for that. You are all very dear to me. I know some of you who are going through really tough times right now. Thank you for trusting in me enough to come to me with your personal problems. I have my share of woes, which I get to share with readers, so the burden feels less. You're having it harder than me, I know. Still, allow me to keep on encouraging you, You Know Who You Are…

If further down the road, things come up and we can't be together anymore, just know that all of you are still THE most ADORKABLY cutest people I have ever met online. These memories will never go away. I keep them folded inside me.


And now that the cheese-fest is over, ja-jaan. Releases for you:


Ch.02 DDL | Read Online Some background info is always nice. Benzo and Souji are shrouded in mystery: Where did they come from? What is the purpose of their journey? Let's dial back in time a little and revisit their past, shall we?

Ch.23 and Side Story DDL | Read Online OK, so Shima is not as naive about relationships and stuff that happens in it as I thought she would be… That's my girl! Now I hope she ditches Kana-yan because there ain't nothing but heartache ahead for these two. I'm sure the sad fate of Shima's mother's latest failed relationship will give her a nice wake up call.

Ch.05 DDL | Read Online
Seriously, I feel bad for Su-chan. Doesn't he have anybody else to talk to besides a ghost?

Ch.06 DDL | Read Online
OK, I can't even… (ヾノ꒪ཫ꒪ )
Ch.09 DDL
Ch.10 DDL | Read Online So we promised you the last two chapters of Volume 2, and we're here to deliver them. Gotta thank TairaBox for filling in the role of translator, and Megan and zakkyliar for editing four amazing chapters. We're now teaming up with Futago Translations for the next volume, so we hope to bring more chapters to you soon!
We're one release shy of the 7 we had hoped for, but we're damn close, right? A few chapters needed to be held back, which includes the final installment of Ueno Ai's Himawari. jyuu viole grace, I promise I won't let your work go to waste! ᕙ(⇀‸↼‶)ᕗ We'll see you again with them in August!
\\ Credits go to yoonmin, iaehyuns and shura @tumbler and Viki for the gifs.\\